INFINITI PREMIUM CARE INTEGRATED MAINTENANCE

MAINTENANCE COVERAGE FOR ALL NEW 2023 VEHICLES
INFINITI has added even more benefits when you purchase a New INFINITI by expanding our current commitment to customer satisfaction with a new standard vehicle maintenance plan. The plan includes coverage for up to 3 years after purchase and varies by vehicle. See the team of Experts at Grubbs INFINITI in Dallas, Fort Worth to learn more.
NEW MODEL YEAR, NEW BENEFITS
In June 2022, INFINITI announced that all 2023 models, lease or retail, will have INFINITI Premium Care.
[*] The new integrated maintenance program provides a suite of benefits including inspections, oil changes and tire rotations.
"We are thrilled to continue to provide our customers with award-winning services. INFINITI Premium Care is the next iteration of our promise to our loyal clients - offering them first-class programs."
-Craig Keeys, Group Vice President, INFINITI Americas
Participating retailers may also complement INFINITI Premium Care with INFINITI Valet, providing pickup and delivery of the customer's vehicle from their home or office. Appointment must be made prior to requesting Valet pickup and drop off.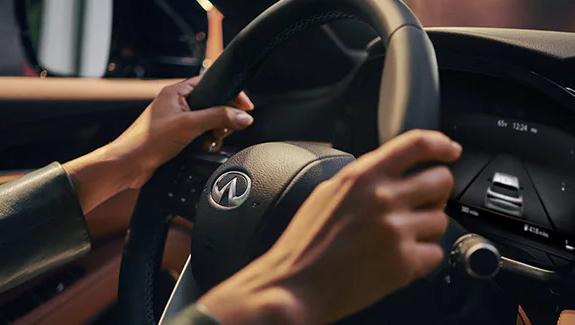 The INFINITI Premium Care program is included with the purchase of any 2023 INFINITI vehicle. Our team is here to help you find the perfect New INFINITI when you are ready to shop.